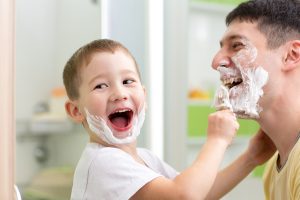 Veterinarians wanting to boost the profits and long-term value of their practice should look to companies like the Dollar Shave Club for ideas they can incorporate into their business. The Dollar Shave Club, founded in 2012 as a startup website selling cheap razors, just sold to Unilever for $1 Billion.
Unilever is an international company with over 400 consumer brands selling everything from Lipton Tea to Dove soap and Q-Tips. According to Bloomberg News, Unilever wasn't interested in the shave club's technology or even their products; the attraction was the community that had been built of men seeking an alternative to the traditional business model of buying razor blades at the drugstore or Walmart.
Specifically, Bloomberg reported that the club had engaged their customers and kept them involved with the company through communications.
Now, as a vet practice owner, here are some of the takeaways from this:
There is gold in your existing client list.
Find ways to engage clients in the practice.
Use email and social media to build a community that involves every client.
Learn from clients and deliver the services and products that they need in the format they desire.
Be willing to make changes: break from the syndrome of "this is how we've always done it."
So, how much of a premium did Unilever pay for the shave club? With 2015 revenue of $150 million and growing for 2016, the club owners earned five times the value of the company when they sold.
Ultimately, by shifting to a client-driven marketing model, the value of your practice will grow along with revenue. When it comes time to sell the practice this should boost the valuation of the business achieving a premium price.
NOTE: This is the first in a series of blogs on practice marketing and how to build a profitable community of clients. My firm has on-staff a marketing expert with 35 years of experience who will periodically be providing us with great ideas on how to boost the visibility and profitability of practices.